ARIZONA'S PREMIER HOME BUILDER
Queen Creek Custom Home Building
and Remodeling Services

REQUEST A BID OR
FREE CONSULTATION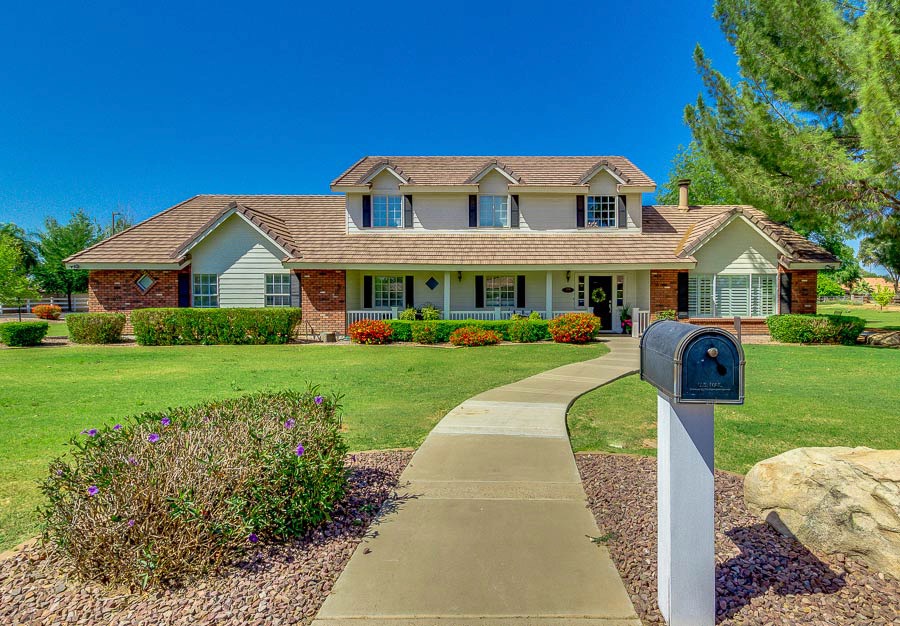 Your trusted Custom Home Building and Remodeling Services in Queen Creek, Arizona
Building new memories one remodel at a time!
Many residents and home owners in Queen Creek are looking to remodel their aging homes. They are looking for a company who they can trust to remodel their home with quality workmanship, an experienced crew, and a no-hassle approach at an affordable price. Arizona Elite Builders stands ready to provide all of that and more with their general contractor and remodeling services.
Our expertise includes full interior and exterior home remodels, kitchen remodels, basement remodels, additions and new roofs. We can handle any home remodel project you have planned including the addition of an RV Garage or Casita.
Queen Creek Custom Home Building and General Contractor Services
Arizona Elite Builder – Building Lifestyles. Building Dreams
No matter where you are in the custom home building process, we are here to lend our expertise. Whether you already have everything planned out or need help with the best designs possible, we work within your budget, style and timeline. We understand that going through the process of building a new home can be daunting. Our BuilderTrend software keeps us on-time and on-budget and you, as the customer, in the loop so you know where we are in the process. Building your custom dream home should be one of the most exciting times for you and your family. We are here to make sure the process goes smoothly and that you get the home you've always wanted.
Casita Contracting Services in Queen Creek
Custom Casitas are one of our most popular and requested services.
Homeowners in Queen Creek are doing more to enjoy the beautiful outdoor weather in Arizona as much as possible. Building a new casita is one of the ways they are enjoying their outdoor space. A professionally designed and built casita can offer shade, additional living space and add value to your property. We have built dozens of Casitas in the Queen Creek area and would love to build yours.
RV Garage Contracting Services in Queen Creek
Custom RV Garages are another one of our most popular and requested services.
Homeowners in Queen Creek are purchasing and enjoying RV Travel more than ever before. The beautiful outdoor weather in Arizona makes getting out and traveling in their RV a desirable past-time. Having a place to store and park their RV is becoming a necessity for Queen Creek residents. A professionally designed and built RV Garage not only provides a place to park your new RV but also protects it from the harsh Arizona sun and monsoon weather. A new RV Garage can also add value to your property. We have built dozens of RV Garages in the Queen Creek area and would love to build yours.
Roofing & Exterior Remodels in Queen Creek
Give the exterior of your Queen Creek home a facelift – including a brand new roof.
If you're itching for a change with your home, but you don't want the hassle and expense of moving, maybe an exterior remodel is the way to go. The exterior remodel possibilities are endless. Arizona Elite Builders can offer a multitude of options for exterior renovations including: new windows and shutters, new brick, stucco or stone, new siding, new facia and gutters, or new doors. Any or all of these options can give your aging a home a new life. At Arizona Elite Builders we first listen and understand what your vision and then go to work to make that vision a reality. We work closely with our sister company Caliber Roofing to make sure your new roof matches the style and design of the rest of your home.
Services We Provide
Why Choose Arizona Elite Builders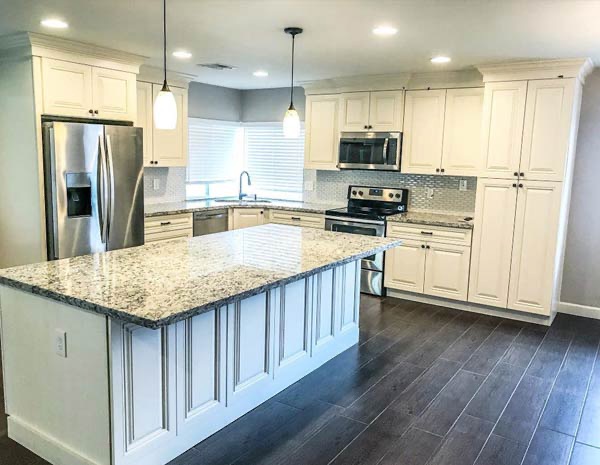 Years of Experience
Arizona Elite Builders was built one customer at a time on a foundation of hard work, quality craftsmanship, and a no-hassle approach. We take pride in everything we do whether it's a small bathroom remodel, a full exterior and interior renovation or a brand new home. We can handle everything from the foundation to the roof.
Call us for a free consultation at 480.232.5809
5-Star Reviews and Top Quality Work
If you are a Queen Creek homeowner looking for a 5-star reviewed general contractor, look now further than Arizona Elite Builders. We have dozens of 5-star reviews online. If you are a resident of Queen Creek, Arizona or live in a neighboring community reach out to us for a quote. Our expert team is ready to answer your questions and get the process started.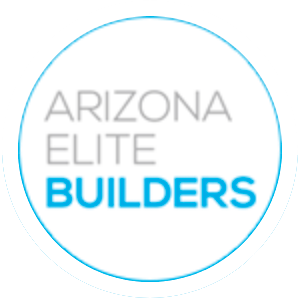 TESTIMONIALS
These guys are well staffed with the knowledge and experience to guide and inspire their clients through all aspects of construction from small remodel jobs to the finest Luxury dream home. You'll have great peace mind and confidence in partnering with this team of professionals for your next homes vision!
– Armed Electric
While my project is not yet complete, my experience has been very positive. My project manager has stayed on top of the subs and quickly corrected a sub par effort by one of the subs. The project included removing a lot of tile and they did a great job containing the dust.
– Mary G.
Our interior designer suggested Arizona Elite Builders for our recent remodel…and we couldn't be more pleased! Throughout the entire process, they were professional, knowledgeable, timely, and gracious.
– Linda P.
Wonderful experience with Arizona Elite Builders on a master bathroom remodel that included demo, plumbing, electrical, framing, tile, fixture installation. Good team of professionals helped me get my vision to reality. I felt that the team wanted my input along the way and worked with me on things I saw needing to be adjusted in the process, too. I would hire them again on my next major home project.
– Tamar S.
I had a great experience with elite builders. They did a great job, were honest, and quickly answered any questions or concerns.
– Susan F.
AEB is awesome, the crew was phenomenal, friendly, courteous & professional. They stated well within the estimated timeline. I will use them again for our next project.
– Jan W.
Great company with an amazing Team, working on our remodel now and everything has been smooth and on time, Trevor, Dave & Tad have been awesome to work with! Call this company first for any projects!!
– Vivian D.
They a really nice people, kind and always willing to help.
– Cynda K.
Very personable and fun guys to have around. Some of the work was done while we were out of town and we never worried about security or leaving them alone in our home. Very pleased with all of their work.
Arizona Elite Builders saved us the first time when a water leak in the dish washer caused need for a new floor in the kitchen. In the process, we had them install granite countertops and island and new tile flooring. They had to remove all lower cabinets and replace them as well as resurfacing some. We were so pleased with their work that we had them back to install a new bathroom floor, counter top and an enclosed tile shower. They also came to our rescue when we had a roof leak and they fixed a leak between house and porch that we had had for over 15 years!
– Lucy Akers
They're very professional, have a lot of knowledge, their customer skills are great, they do what they say they're going to do, and stay on top of it! Arizona Elite Builders is a great company overall!
– Clem P
Call Today!
(480) 232-5809
We Serve